Google Knows Everything About Your Store,
Your Prospects and Your Competition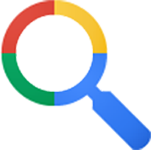 Your Location

Your Traffic

 Your Customers

Your Prospects

Your Keywords

Your Keywords
 Cost Per Click

Conversion Rates

Google Reviews

Google Maps

 Social Media

 Mobiles
Go Holistic on Your Competition… and dominate
SEO Page One designs and executes services based on your unique online sitation. Before we work on your Reputation, SEO or SEM/PPC we understand exactly where your store is vs. your competition. Because everthing is connected. Every action has a reaction. Maximizing your online ROI requires this total 360 degree view that Google already has documents.